Always encouraging to see this happen. It's happening all over the world! It gives people courage in the face of what seems like overwhelming odds. Freedom matters. It's worth fighting for.
Undercurrents
MANHATTAN, New York—Thousands gathered near Central Park in Manhattan on Saturday to express their discontent with the vaccine mandates and passport requirements implemented on the city by Mayor Bill de Blasio this month.
New York City started enforcing a COVID-19 vaccine mandate Monday, with de Blasiowarning that "there'll be consequences" for those who do not follow the rules.
The mandate requires establishments to put up certain signage and verify customers' COVID-19 vaccine proof, such as vaccination cards issued by the Centers for Disease Control and Prevention (CDC), New York City vaccination records, other official immunization records, the NYC COVID Safe App, or the Excelsior Pass.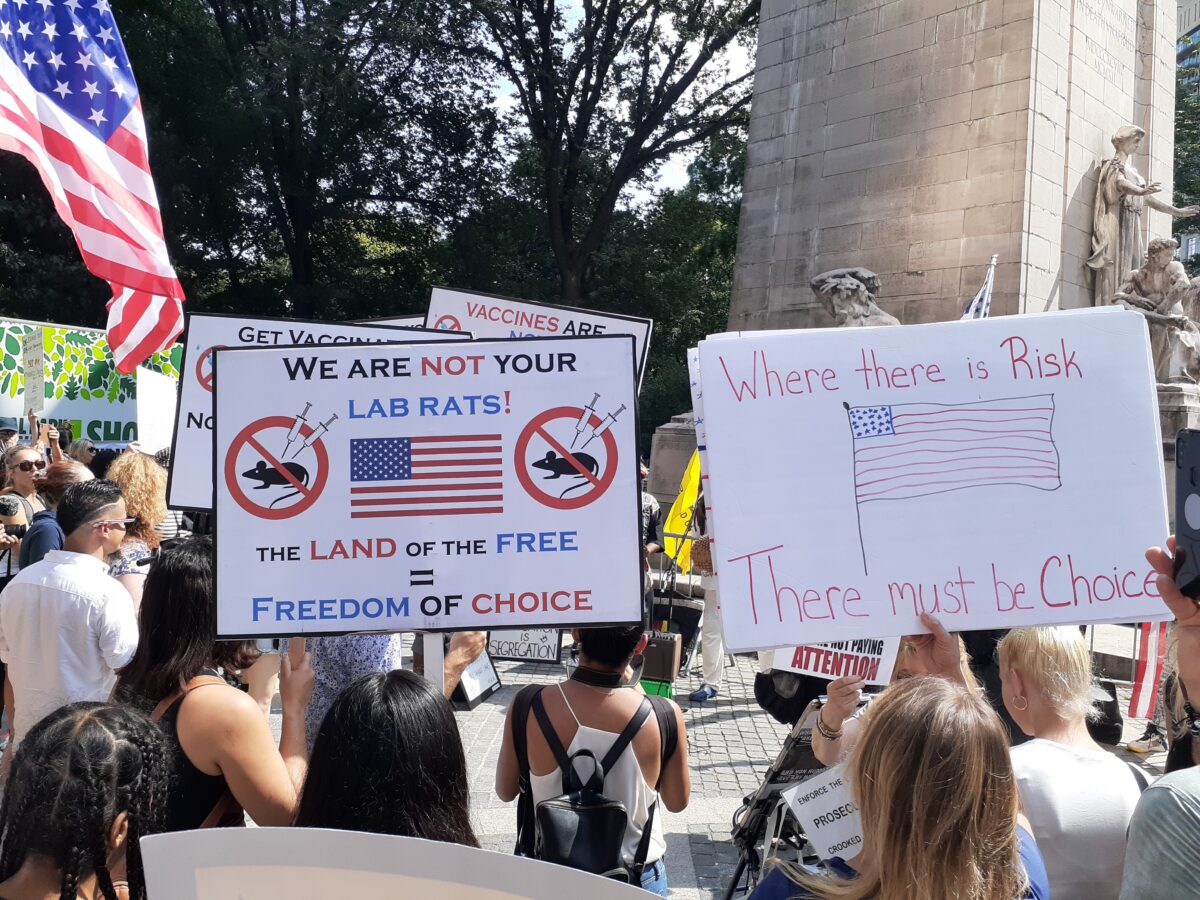 Participants first gathered at Columbus Circle and then marched to Times Square, led by one of the speakers, Jo Rose.
View original post 678 more words