Austrian police check shoppers for vaccine passports
[NB – They say the house-arrest is for 10 days, which sounds a lot like "10 days to flatten the curve" – which turned into a year of lockdowns. Since the vaccinated who are infected carry and transmit Covid-19 just as much as the unvaccinated who are infected, the vaccine is essentially a failure.
The disease will never entirely go away. It's not that deadly or contagious anyway, despite the mass hysteria created by the media for political reasons. Denmark had the right idea when it lifted all restrictions. Florida did the same and has the lowest Covid case count in the nation (much to the consternation of Democrats who had hoped for the opposite).
This policing exercise is pointless. It's purely an exercise in authoritarianism. It violates civil liberties and serves no real good since symptomatic transmission is rare. In reality, this is just an exercise in state power under the pretext of public health.
My fear is that this model will spread everywhere. I fully expect Canada to do the same in the near future, turning unvaccinated into prisoners, which won't accomplish anything other than increasing the power of the state. It will rob all of us of civil liberties – which is the real point of it. After that, they do whatever they want to us with impunity.]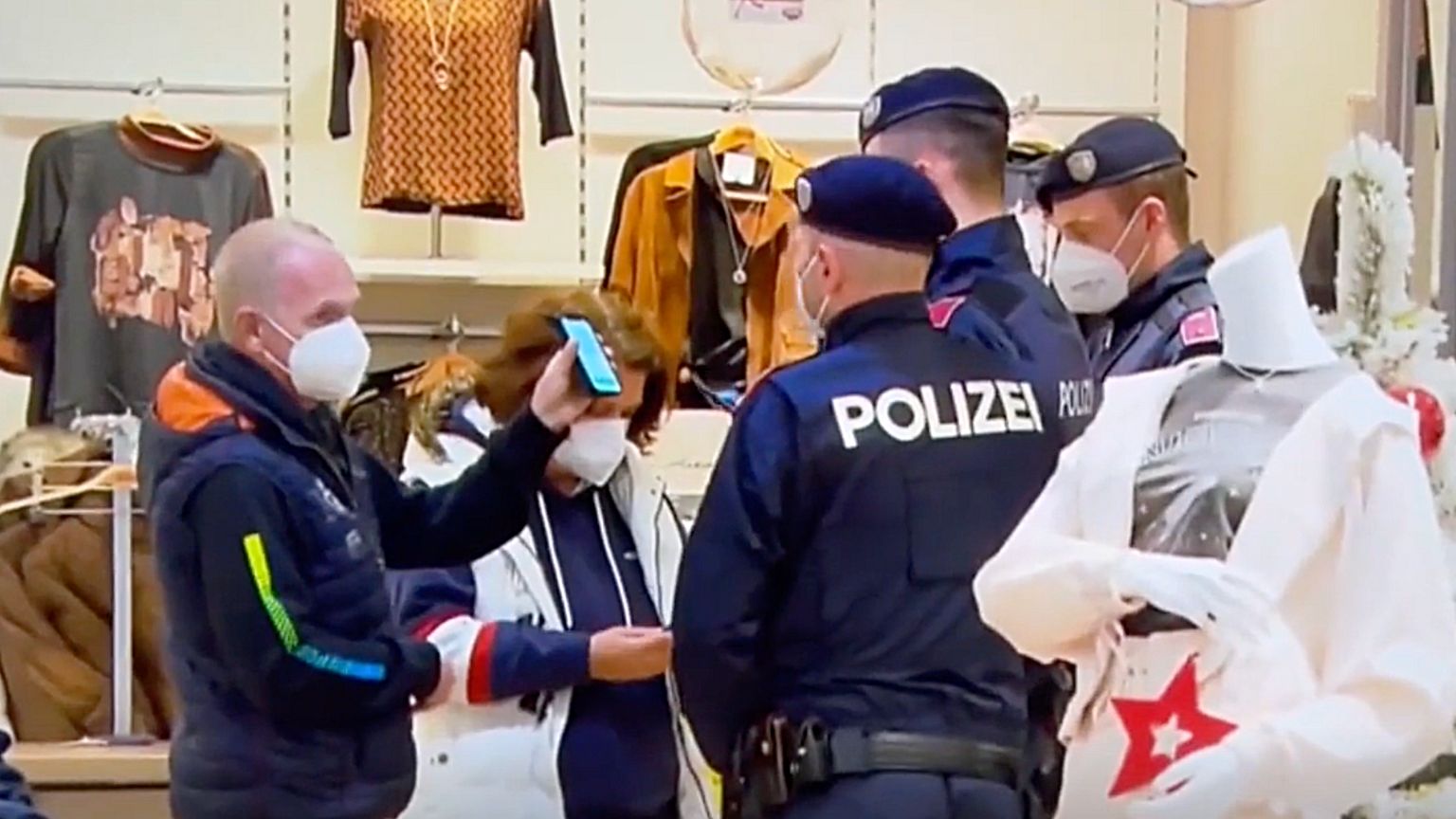 by Ken Macon, Reclaim the Net, Nov. 17 2021

Videos of Austrian police demanding vaccine passports from shoppers are circulating online, shocking civil liberties defenders around the world.
Austria recently implemented a rule that put those without a vaccine passport on lockdown, while the fully vaccinated can go about their daily activities.
In one video, a group of officers is seen patrolling a mall. The three officers then approach a group of shoppers who appear to be holding out their vaccine papers.
Another video shows police demanding vaccine papers from drivers at roadblocks.
As a result of an increase in cases, the Austrian government announced a 10-day lockdown for those who have not been vaccinated. Disobeying the lockdown rule attracts a €500 fine while refusing to show a vaccine passport could result in a €1,450 penalty. The law came to effect on Monday.
"We are not taking this step lightly, but unfortunately it is necessary," said Chancellor Alexander Schallenberg.
"In reality, we have told one-third of the population: you will not leave your [home] apart from certain reasons.
"That is a massive reduction in contacts between the vaccinated and the unvaccinated."
The lockdown sparked protests outside the chancellor's residence in the nation's capital Wien, and also across the country.
___________________________________________________________
Historical photos of the same thing happening about 80 years ago: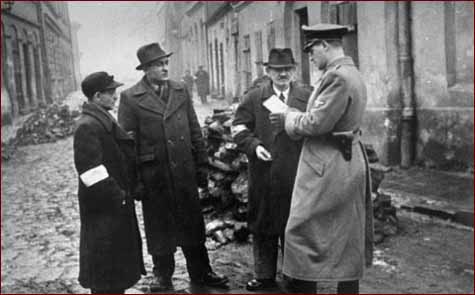 Last year (2020) in Paris and some other cities, people were not allowed out on the street, prompting police to check papers at that time.