Hundreds of thousands of people in 130 cities in 40 countries worldwide gathered on Sat. Nov. 20th 2021, to protest Covid restrictions (masks, vax mandates & passports, and medical segregation). They also met to give voice to the eternal desire of the human heart for freedom, against tyranny — in this case, medical tyranny.

There was reported violence only in one demonstration, in the Netherlands (due to radical anarchists who attached themselves to the crowd and did not represent its mood). Of course, the violence is what got reported in the sensationalist media. The organizers of the events all called for nonviolence. Here are just a few photos (below).

And hundreds of additional pro-freedom photos can be found here.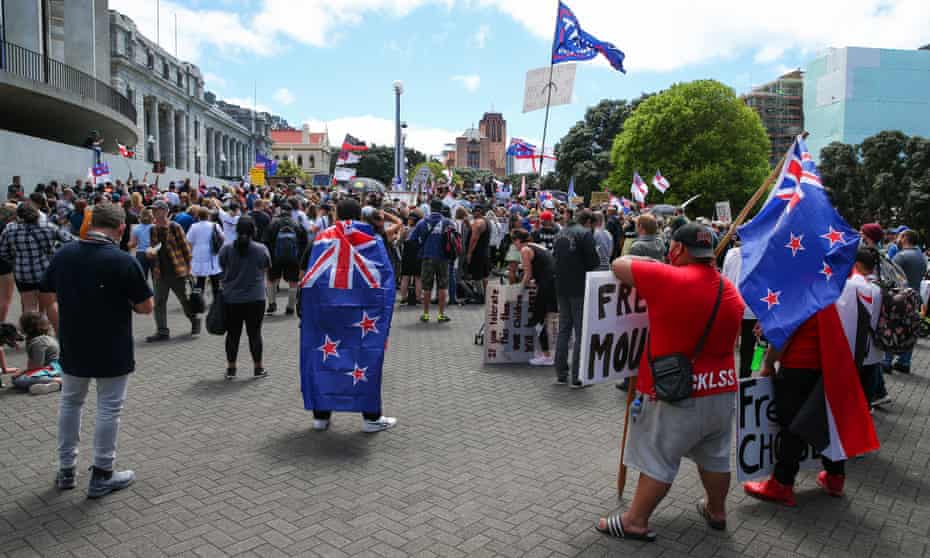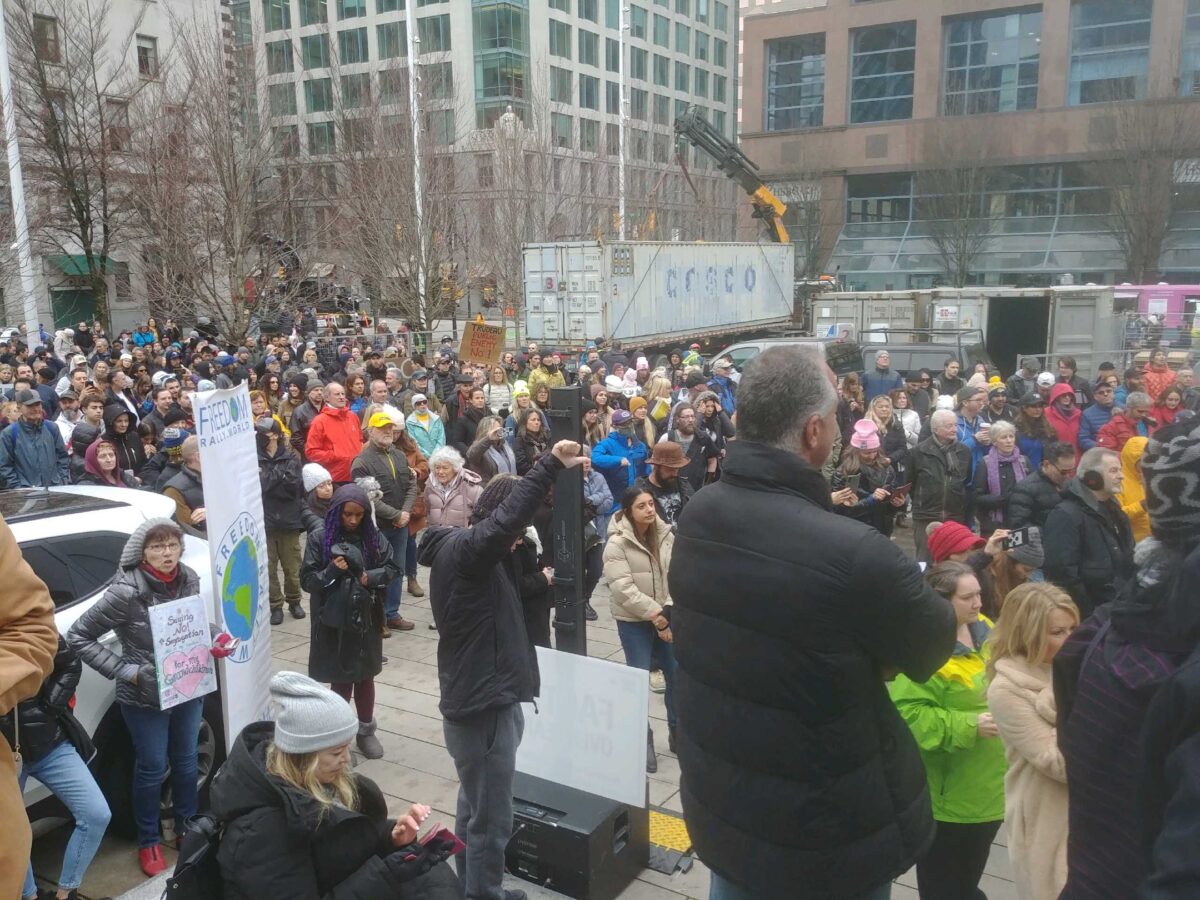 Some of the cities where freedom rallies occurred (alphabetically)
Albania, Australia, Austria, Argentina
Brazil
Canada, Chile, Colombia
Denmark
Estonia
Finland, France
Germany, Greece
India, Ireland
Italy, Israel, Iran
Jamaica, Japan
Lebanon, Luxembourg
Malta, Mexico, Montenegro
Netherlands, New Zealand, Norway
Panama, Philippines, Poland, Portugal, Puerto Rico & Dominican Republic
Sweden, South Africa, Spain
Trinidad and Tobago, Turkey
Ukraine, United Kingdom, United States

World Wide Demonstration Telegram Groups And Channels
Australia, Nationwide: Australia Freedom Rally
Australia, Melbourne: Melbourne Freedom Rally
Australia, Sydney: Sydney Freedom Rally
Australia, Byron Bay: Byron Freedom Rally
Australia, Adelaide: Adelaide Freedom Rally
Australia, Perth: Perth Freedom Rally
Australia, Brisbane: Brisbane Freedom Rally
Argentina, Nationwide: Argentina WWD Official
Argentina, Buenos Aires: Buenos Aires WWD Official
Brazil, São Paulo: World Wide Rally Brasil
Brazil, Rio De Janeiro: Worldwide Rio De Janeiro
Bulgaria, Sofia: Worldwide Bulgaria
Belgium, Nationwide: WWD Belgium
Canada, Nationwide: Worldwide Canada
Canada, Victoria: VanIsle Threads
Canary Islands, La Gomera: Sobsalgom 2021
Croatia, Nationwide: Worldwide Croatia
Denmark, Nationwide: Worldwide Denmark
Estonia, Tallinn: Eesti Tobacco
United Kingdom, Nationwide: WWD United Kingdom
England, London: London Official World Wide Rally
England, Manchester: Fighting For Our Freedom
England, Bristol: WWD BRISTOL 2021
England, Cornwall: WWD Cornwall
England, Plymouth: WWD Plymouth
England, Newcastle: Worldwide Whitley Ba
England, Sheffield: Wake Up, Sheffield
France, Nationwide: Worldwide France
France, Paris: Rally For Freedom
Finland, Helsinki: Worldwide Finland
Germany, Nationwide: Worldwide Germany
India, Nationwide: Awaken India Movement
Ireland, Dublin: World Wide Rally Southern Ireland
Italy, Nationwide: WWD Italy
Jamaica, Kingston: Carib Justice Alliance
Luxembourg City: Worldwide Luxembourg
Latvia, Riga:  Worldwide Latvia
Montenegro, Podgorica: Stand Up Balkans
Mexico, Mexico City: Worldwide Demonstration CDMX
Mexico, Oaxaca: WWD Oaxaca
Mexico, Mérida: World Wide Demonstration Yucatán Mérida
Netherlands, Nationwide: Worldwide Netherlands
Northern Ireland: Worldwide Ireland
Norway, Oslo: Worldwide Norway
North Cyprus, Nicosia: Worldwide North Cyprus
Poland, Nationwide: World Wide Poland
Portugal, Lisbon:  WWD Portugal
Philippines, Manila: World Demo PH
Scotland, Edinburgh: Save Our Scotland
Switzerland, Bern: Swiss Freedom Rally
Sweden, Nationwide: Worldwide Sweden
Spain, Madrid: Manifestacion Mundial 15M
Serbia, Nationwide: Worldwide Serbia
South Africa, Cape Town: World Wide Demonstration Cape Town
South Africa, Durban: World Wide Demonstration Durban
South Africa, Johannesburg: World Wide Demonstration Johannesburg
South Africa, Garden Route: Garden Route WWD
South Africa, West Rand: WWD West Rand
USA, NY, New York: New York Freedom Rally
USA, Nationwide: WWD USA Official
USA, Hawaii, Honolulu: Aloha Freedom Coalition
USA, Cleveland, Ohio: Worldwide Cleveland
USA, Chicago: Worldwide Chicago
USA, Massachusetts, Hyannis: Worldwide Demo Cape Cod
USA, Pennsylvania, Pittsburgh: Worldwide PA
USA, New Hampshire, Concord: Worldwide Concord NH
USA, Colorado, Denver: Worldwide Colorado
USA, Arizona, Sedona: Worldwide Arizona
USA, Rhode Island: Worldwide Rhode Island
USA, New Jersey: Philly World Peace Rally May 15
Ukraine, Kiev: Stop Fake Pandemic
Wales, Cardiff: WWD Cardiff

The following text is from the site promoting worldwide rallies:
What is the World Wide Demonstration?
The World Wide Demonstration (also known as the World Wide Rally For Freedom) is an internationally-syndicated community demonstration dedicated to emboldening citizens to push back against Coronavirus-related Restrictions in their countries.
The event is deployed by our member organizations in each city, with full local autonomy at the grassroots level.
Demonstrations are coordinated in a decentralized manner using international consensus to align the date, and leaving all event-related decisions in the hands of our local implementers.
All Events operated by the World Wide Demonstration Member organizations are peaceful and apolitical.

Why are we demonstrating?
We are taking a stand for 5 important Freedoms:
• Freedom of Speech.
• Freedom of Movement.
• Freedom of Choice.
• Freedom of Assembly.
• Freedom of Health.

Lockdowns and border closures have taken lives to increased suicide rates, and destroyed Livelihoods, causing financial ruin.
No population should ever again be subjected to Ubiquitous Public Incarceration.
Excessive Coronavirus Restrictions measures must come to an end, and all state of emergency declarations enabling these measures must be repealed.
Tyrannical suppression of dissenting voices must be stopped, and peaceful citizen assembly must be respected by police forces, instead of being violently crushed.
We have had our bodily autonomy violated by mask mandates, restricting our ability to breath and speak freely. All mask mandates must end.
Plans to mandate coronavirus vaccinations, enforced by Totalitarian Vaccine Passports, are being rolled out internationally.
We will not accept Movement Licenses (AKA Vaccine Passports) becoming a part of our travel requirements.
Any mandates that violate informed consent must be stopped totally, through legal and activist pushback.

As one massive, united, and peaceful community, we will stand up and demand an end to the current restrictions and authoritarian control measures.
Authoritarian coronavirus restrictions have damaged our lives more than any virus has, and even if the effects of the virus were more damaging, the restrictions to our freedoms would still have been unjust and unlawful.
Our fundamental freedoms have top priority, and we cannot allow them to become constrained, for the sake of the generations that follow us.
We cannot allow our Human Rights to be re-packaged as Human Privileges, to be conditioned upon compliance with Authoritarianism.

As the Freedom Movement develops around the world, a variety of new solutions are rising that will enable people to Take the Power Back.
An International Freedom Movement is emerging that is building alternatives to established power structures, and ways of living.
People are choosing to leave densely populated areas, and forming new communities where they can more effectively govern themselves.
People around the world are saying "Enough Is Enough" and are refusing to comply with overbearing restrictions, and helping others to gain the confidence to begin their journey of non-compliance.
People around the world are making their government serve them again by running against established candidates, with a Grass-Roots Activist Freedom Movement backing them.
Society is pushing back against pervasive and restrictive socially enforced norms.
Creative people are making music and art to spread awareness of the rising tide of Freedom Culture.
By using comedy, we can make fun of Authoritarian overreach, point out the blatant hypocrisy of its enforcement, and plant seeds of rebellion in the society around us. No one can resist the truth, wrapped in a good joke.
By taking back the culture, we can bring more people to the cause of Freedom. The Light of Freedom cannot be extinguished. Throughout history, Humanity has been tried and tested in difficult times, but in the end, Freedom Always Wins.
We call on all opponents of the Coronavirus Restriction policies of their own government to participate in this World-Wide Demonstration.
Since the beginning of 2020, we have grown together locally and become a part of a broader Freedom Movement around the World.
We have made many new friends, and found that we are not alone in our desire for Freedom.
We have received an overwhelming amount of support from many countries and are collaborating with organizers locally to deploy a wide variety of events.
We will all demonstrate for our Fundamental Human Rights, for our Constitutionally Protected Freedoms, and for the end of the excessive Coronavirus restriction measures.

Now we will stand up. One Weekend. Everyone Together.

Call to action in Canada: "Canada notice of rallies. All across the world, people are standing for truth and justice. Let's show how much we love our God-given freedom's here in Canada and stand for what we have and Keep Our Land Glorious and Free. Click HERE to see all the rally's in Canada."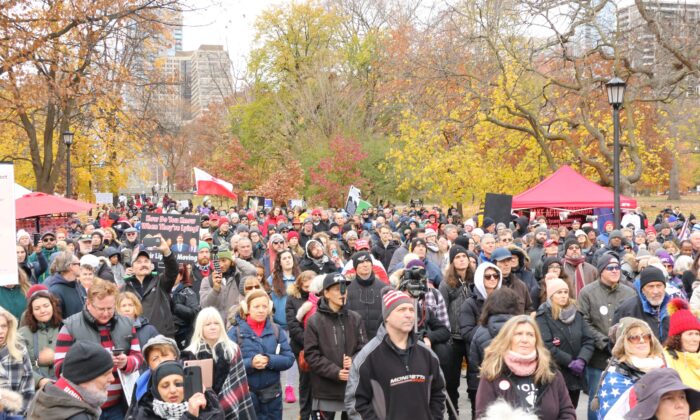 Worldwide Freedom, downtown Toronto, Nov. 20, 2021.
by Andrew Chen, Epoch Times, Nov. 20, 2021
TORONTO—Several thousand people marched in downtown Toronto on Saturday as part of a "Worldwide Freedom" rally to protest COVID-19 restrictions and vaccine mandates.
Rallies were also held in several cities across Canada, including in Ottawa, London, and Calgary, as well as in countries such as Australia, Germany, and Japan.
In Toronto, the protesters departed from Queen's Park and marched along Yonge Street. Some among the crowd carried signs with slogans such as "Stop the medical tyranny" and "Coercion is not consent" and "No medical apartheid," while many chanted "freedom."
Dermot Pomeroy, one of the event organizers, said the idea behind the protest was to oppose the enforcing of COVID-19 vaccine mandates, raise awareness, and "try and come up with some solutions."
"It's unfortunate that the government is tricking people into believing—businesses, for example—that public health comes with a mandate. But a mandate is not a law, and they're breaking laws by enforcing them in the first place," Pomeroy told The Epoch Times.
"It's a totalitarian tiptoe. So we're down here trying to spread the word of what's going on and get some pushback against the government tyranny."
Pomeroy, a father of three, said another goal of the rally was to look for solutions to protect children's rights, including allowing unvaccinated children to participate in organized sports.
"What do we do with all those kids right now whose mental health is suffering and they can't play hockey, for example," he said.
Pomeroy said his 12-year-old son has a heart condition that may have been caused by a vaccination earlier in his childhood, as well as Type 1 diabetes, so he does not want to "roll the dice on another vaccine" that could potentially cause more health problems for the boy.
A day before the rally, Health Canada announced that a Pfizer-BioNTech vaccine has been approved for children between 5 and 11, an age group that was previously ineligible for COVID-19 vaccines.
[NB — See these articles on why giving the mRNA shot to children is more harmful to them than Covid-19 could be, and why it is wrong: this, this, and this.]
Police service members and health-care workers also joined the Toronto rally.

A retired correctional officer, who wished to be identified only as Terri, said vaccine mandates are leading to "an erosion of freedoms."
"I'm here because I feel that we are losing our freedoms in Canada," she said.
Terri is a member of the advocacy group Police on Guard for Thee, which represents active-duty and retired police officers. The group has filed a statement of claim with the Ontario Superior Court seeking clarification around the province's emergency orders.
According to Terri, Police on Guard feels "these orders are a clear violation of our Charter Rights and Freedoms, and are putting active-duty officers in a position of violating their oath to uphold the Charter by making illegal arrests and issuing unconstitutional tickets."
"Our freedoms are being stripped from us and the police are being put in the position of contributing to that loss. Our hope is that our court action will bring law and order back not only for our citizens but our police as well," she said.
___________________________
by Jeff Sandes, Epoch Times, Nov. 21, 2021
VANCOUVER—Thousands of Canadians gathered in more than two dozen cities across the country on Nov. 20, joining parallel rallies in more than 130 cities in 40 countries around the world to protest COVID-19 mandates that they see as infringing on civil liberties.
The World Wide Demonstration 5.0 "is an internationally syndicated community demonstration dedicated to emboldening citizens to push back against Coronavirus related Restrictions in their countries," says the website of one of the groups organizing the demonstrations, World Wide Demonstration.
Jacqueline Best with Canada Unites hosted a livestream event of the rallies from her home in New Brunswick, bringing in organizers from different cities including St. John's, Toronto, Whitehorse, and others. "You have the right to speak your mind and what you feel and take responsibility for it," Best said.
The event in Calgary reportedly attracted several thousand people.
Meanwhile, demonstrators hosted more than a dozen rallies throughout British Columbia, where the turnout was lower than past events due to last week's devastating floods and mudslides.
Johnson's organizing partner, Danielle Pistilli, who organized a rally in Vancouver, described how they adapted their event in light of the catastrophe that hit Greater Vancouver and the Fraser Valley: providing donation bins for food, clothing, and blankets.
"There's still a large amount of community that is in dire need, and so we've decided to pull together all of these supplies and have everybody just bring everything that they can to help their community," Pistilli said.
While delivering a passionate speech on behalf of Police on Guard For Thee, chapter president Bert Mayo unveiled a truck to the approximately 1,200 in attendance with the slogan, "Provincial emergency measures violate your rights," which will be driving around British Columbia in the coming days.
In Victoria, co-organizer Heather Kessler said an estimated 1,500 people attended the rally there.
Security and organizers were cautious leading up to the Nov. 20 rally after counter-protests erupted during a similar rally in September, forcing police to intervene. There were no such disruptions this time, however.
Catherine Dean, who attended the Vancouver rally, said she supports the principles of freedom put forth by World Wide Demonstration.
"I'm here because I'm part of a community of people worldwide that are increasing in awareness of what's actually going on and has been going on for a really long time," Dean said.
"I want to band with all people of every group that are against the tyranny that's happening. I stand for autonomy, freedom of choice. I stand for happiness and health in life."
_________________
[NB – In the following story we learn that not all freedom rallies were peaceful, but in this case, I suspect it's due to police agent provocateurs infiltrating radical anarchist groups who attach themselves to the rallies as an excuse to do violence. It's a failure of a protest when it becomes violent, and the organizers of freedom rallies in the future would do well to emphasize the non-violence principle to all participants beforehand, to avoid this (as it doesn't help the cause and is just emphasized by anti-freedom media).]
The Dail Mail, Nov. 20, 2021
Violence today broke out in Vienna as 10,000 protesters took to the streets to demonstrate against a new Covid-19 lockdown and mandatory vaccinations. 
It comes after two people were shot and six others injured in Rotterdam last night after activists clashed with Dutch riot police in a demonstration condemned as an 'orgy of violence'.
Demonstrations against virus measures are also expected in other European countries including Switzerland, Croatia and Italy – the latest in rising anger at the re-introduction of restrictions amid soaring cases on the continent.
This comes as the World Health Organization (WHO) said it was 'very worried' about the spread of Covid-19 within Europe as the continent battles a fresh wave of infections.
[NB – I doubt the WHO sincerely cares about that; it is a corrupt organization that's doing the bidding of the CPP and globalists; the WHO is part of the UN, a thoroughly corrupt body (e.g. China sits on the Human Rights Council of the UN)]
As the march kicked off on Vienna's Heldenplatz, thousands of protesters gathered on the massive square. About 1,300 police officers were on duty. They used loudspeakers to tell protesters masks were required, but most did not wear them.
Chanting 'resistance!' and blowing whistles, protesters began to move slowly down the city's inner ring road. Many waved Austrian flags and carried signs mocking government leaders like Chancellor Alexander Schallenberg and Health Minister Wolfgang Mueckstein.
Some wore doctor's scrubs; others donned tinfoil hats. Most of the signs focused on the newly announced vaccine mandate: 'My Body, My Choice,' read one. 'We're Standing Up for Our Kids!' said another.
By mid-afternoon the crowds had swelled to roughly 35,000 people, according to the police, and were marching down Vienna's inner ring road before heading back towards the Hofburg.
Police were pictured arresting two protesters. A spokesman said there had been fewer than 10 arrests, for breaches of coronavirus restrictions and the ban on Nazi symbols.
Meanwhile, a few hundred protesters gathered in Amsterdam today and a similar number marched through the southern city of Breda over the latest Covid-19 measures.
It comes after violent riots last night in which 51 were arrested in Rotterdam after thousands of anti-lockdown protesters gathered on one of the city's main shopping streets.
Dutch police fired water canons, 'warning shots' and bullets at protesters to disperse the crowd who had lit fires and set off fireworks. Police confirmed seven injuries, including officers, in the violence but did not say if live ammunition or rubber bullets were fired.
The Netherlands re-imposed some lockdown measures last weekend for an initial three weeks in an effort to slow a resurgence of coronavirus contagion, but daily infections have remained at their highest levels since the start of the pandemic.
The Dutch government has said it wants to introduce a law that would allow businesses to restrict the country's coronavirus pass system to only people who are fully vaccinated or have recovered from Covid-19 — that would exclude people who test negative.
The violent scenes in Rotterdam mirrored much of the continent's reaction to similar schemes announced by Austria, Germany, the Czech Republic, and Slovakia – with Italy and Greece also reportedly considering moves to restrict the movements of unvaccinated people.
AUSTRIA: Violence today broke out in Vienna as 10,000 protesters took to the streets and lit flares to demonstrate against a new Covid-19 lockdown and mandatory vaccinations.