Commentary from Think for Yourself

This reminds me of the Irish Potato Famine and also Stalin's engineered famine in the 1930s, though obviously not even close to the same scale or severity in either case. The only similarity is the withholding of food by the state as a form of social coercion. It is clearly discriminatory and punitive, to impose power. It has no medical value.
This practice will likely spread to all countries where medical tyranny is the norm. This is already happening in Canada, in the province of New Brunswick, unfortunately.
Another point of comparison: just as the New York Times lied to the world then, about that famine, the MSM is lying today about Covid-19. See my article on that. The mainstream media (MSM) will portray this as necessary, despite the fact that the unvaccinated pose no more threat of transmission of SARS-CoV2 than the vaccinated. The zero-Covid policy being imposed is both impossible and destructive.
In Austria, the government is making mRNA shots mandatory for all citizens as of Feb. 1, 2022, which is the same thing. And they've already imposed a lockdown on unvaccinated citizens there, with the exception of grocery stores. But with the mandatory order in Feb. 2022 achieves the same result.

Hold-outs will be fined (as in Greece), perhaps placed under house arrest, or imprisoned (which is already happening on a limited basis in Australia). Medical tyrants are tightening the noose.
What will people do? Some will capitulate. Some will grow their own food and/or buy food from third-party vendors. Will grocery stores deliver boxes to the car? Others will just have to learn to make do with less. Food prices are rising, we're told.

These appear to be socially engineered austerity measures, part of the so-called Great Reset. That must make socialist George Monbiot happy, as he was lobbying for this for years.

There should be widespread protests against this tyranny, but the MSM has brainwashed hundreds of millions into believing that medical tyranny of this kind is necessary, despite ample evidence that it's not.

So for now they're getting away with it, and increasingly the truth is censored. But resistance is still necessary. It will be much harder to resist later. There is still a chance of turning this around if enough people protest now.

_______________________
Queensland to let essential businesses like grocery stores and pharmacies introduce vaccine passports
by Ken Macon, Reclaim the Net, Dec. 12, 2021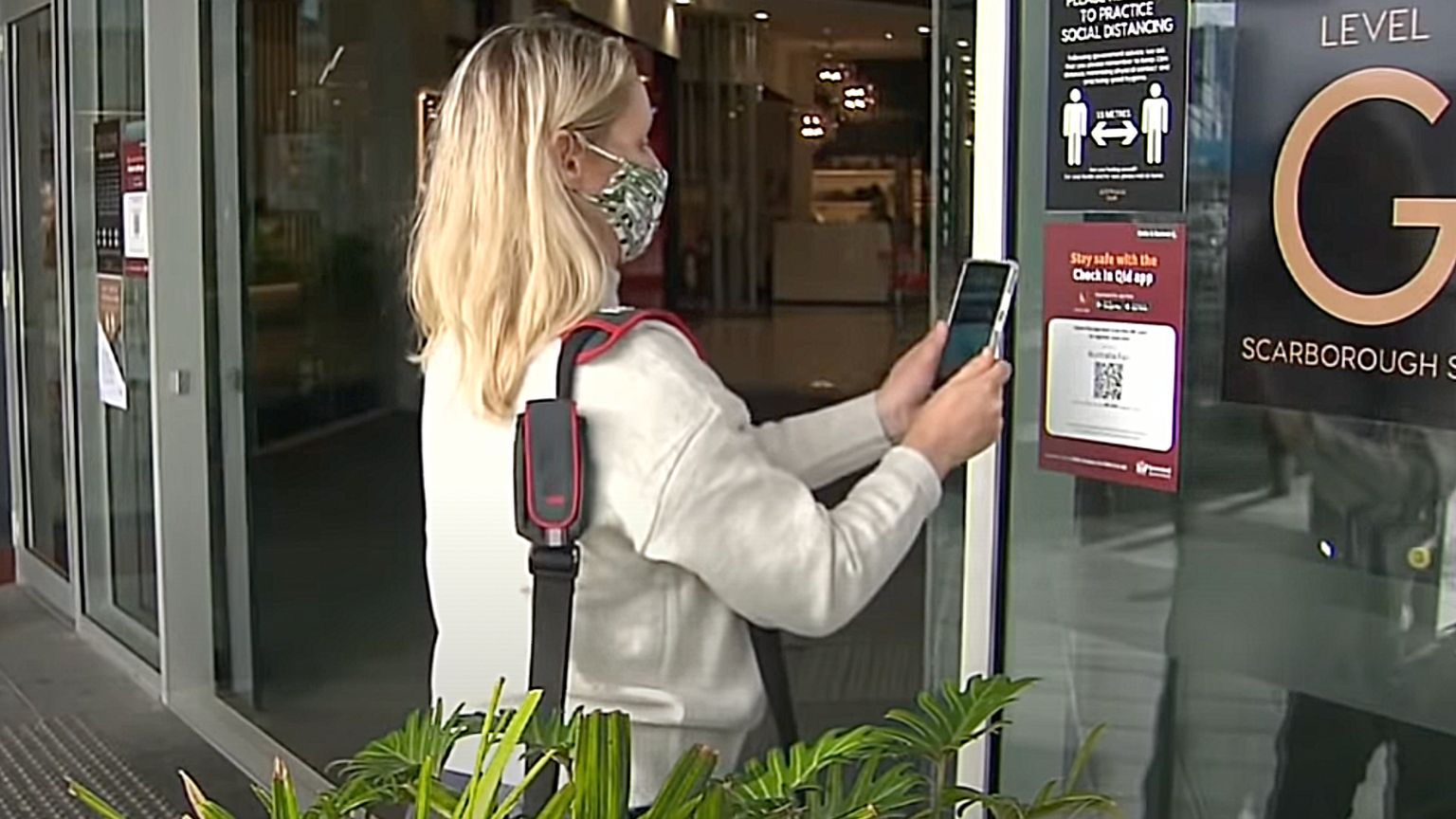 When the state-wide lockdown is lifted, Queensland will allow supermarkets and other businesses providing essential services to implement vaccine passports. The provision could deny those without a vaccine passport easy access to food and other basics.
Queensland will reopen its borders this week. The Health Minister Yvette D'Ath said that once the borders reopen, new health directives will be released, which could be less strict on businesses that have implemented health mandates.
Related: How vaccine passports are crushing freedom, privacy, and civil liberties
"In the coming days, the Government will issue the guidelines required for business and industry as our border reopens," she said in a statement.
"This will include information on managing close contacts in the workplace.
"Our objective is to provide an environment where business, particularly essential business, remains open."
Starting December 17, Queenslanders will be required to show a vaccine passport to enter restaurants, cafes, pubs, bars, clubs, cinemas, theaters, museums, libraries, and stadiums.
The vaccine passport mandate does not apply to businesses providing essential services, like supermarkets, grocery stores, pharmacies, and post offices.

However, the Small Business Minister Di Farmer said that essential services can implement vaccine passports if they choose to, especially if they want to continue operations without restrictions.
"The essential services are the things that really remained open during lockdown," Farmer told 4BC Radio on Wednesday.
"There will also be a range of other businesses who may make the choice just to only have their vaccinated staff and patrons using their business."
In a press conference on December 9, Farmer explained that every business would be allowed to enforce vaccine passports.
"Any business is able to make that decision, and a lot of them are actually thinking about that very seriously," she said.
"[When Queensland opens up] you will need to be protected and businesses all over Queensland will be making that decision.

"If a person decides not to be vaccinated, then those are the things that they will take into consideration."
If you're tired of censorship, cancel culture, and the erosion of civil liberties subscribe to Reclaim The Net.